Quality and environmental initiatives
JIS Q 9100
The aerospace industry is expected to continue to experience significant growth, which is why we have adopted JIS Q 9100—a quality management system based on ISO 9001 that also incorporates the requirements of the aerospace industry. Acquisition of JIS Q 9100 certification allows us to be included in the Online Aerospace Supplier Information System (OASIS) operated by the International Aerospace Quality Group (IAQG), thereby enabling participation in the aerospace industry throughout Japan, Europe, and the Americas, as well.
Quality policy
We are committed to undertaking the accurate assessment of customer requirements, to providing a stable supply of products that satisfy those requirements, and to continuous improvement of our quality management system.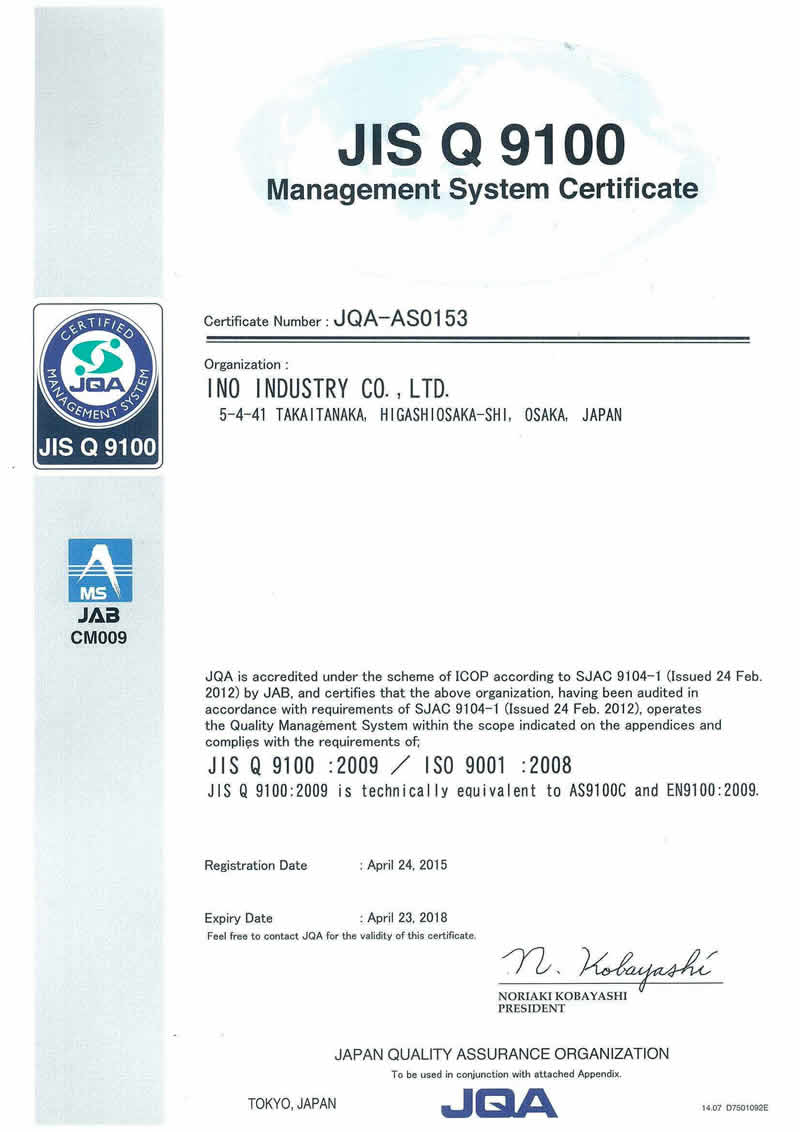 JIS Q 9100:2009 registered
JQA-ASO153
The ISO 9001 Quality Management System supports our ability to provide high quality
Master craftsmanship
Just like the blacksmiths who once made things by pounding heated metal, when it comes to the manufacture of our products, we at Ino Industry value painstaking effort that can never be exceled by machinery alone.
An example of this is the ability to perceive how changes in temperature and humidity throughout the year affect the materials we work with combined with the knowledge of how to account for these changes as we breathe life into every single product we make through persistent effort.
Having been passed down since our founding, an artisan's approach to craftsmanship is what supports our ability to provide the high quality demanded by these times.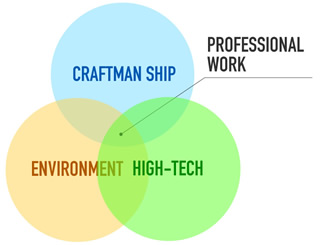 ISO 9001:2008 registered
Original Issue Date:2002
The ISO 14001 Environmental Management System and our commitment to the environment
Our Earth's environment is an increasingly fragile one. We consider it our duty as a corporate citizen to do everything possible for our children and all the other living creatures who will inherit this Earth by setting and achieving technologically feasible environmental targets.
Our voluntary initiatives to reduce the environmental impact of our products and business activities are intended to contribute to a better environment for today and the future.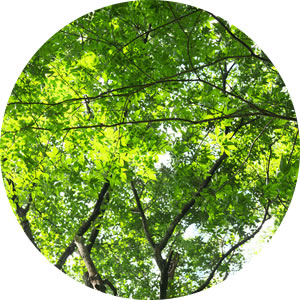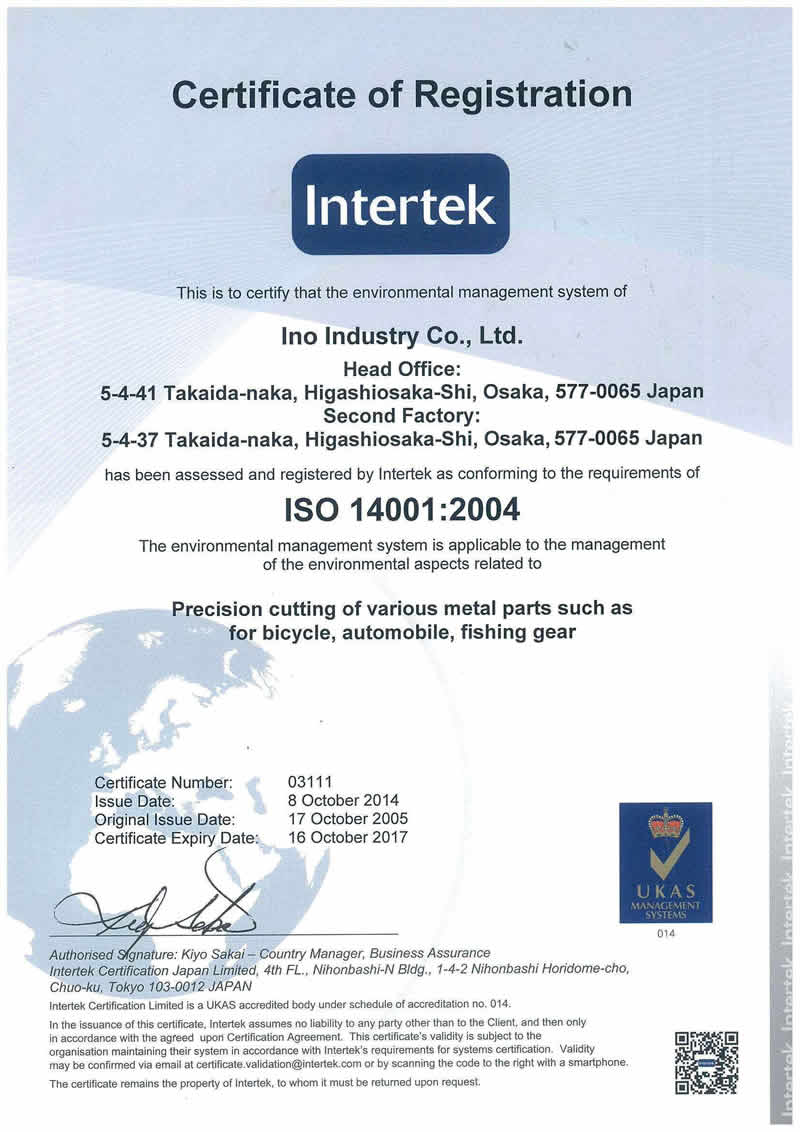 ISO 14001:2004 registerd
Original Issue Date:2005